Being able to work and travel at the same time is the dream for many aspiring digital nomads and travel addicts. Thankfully, there are many remote job opportunities that will allow you to work and travel remotely, whether it is for a company that hires remote workers or simply for yourself.
While travel blogging is a popular choice for many travelers looking to earn a living off their travel stories, it is certainly not the only way that lets you work and travel. Some of these jobs in the list require specialized training while others don't, but they all require hard work and effort.
We speak to 39 women digital nomads about what they do for a living and how they got started with it.
37 Remote Jobs That Let You Work And Travel:
Marketing and PR

1. Freelance Marketer
If you are skilled in digital marketing, SEO, SEM or paid ads, you can consider becoming a marketer. You can offer your marketing services by cold emailing companies, asking around your network of friends and ex-colleagues or applying for remote marketing jobs through job boards.
"After 5 years of digital marketing in the States, I went on a 3 week Southeast Asia vacation, decided to stay, bought a laptop and started hustling! When you start freelance work, sometimes you have to take some scrappy, underpaying gigs. As you build your resume and your client list, you can get more picky.

My first freelance client was a friend from Boston. I was editing SEO content writing to sound less "bro-ish" - completely unglamorous, but 1 hour of work covered Vietnam expenses for 1 day! My main client now pays me what I'm worth, they see value in what I do, and are really understanding of my intermittent availability due to nomad life! I do 5-10 hours per week for them and we both see the value in the relationship! I found them through my mom and her network on Facebook." - Lulu Anderson, Lulakilla
"I'm a freelance communications consultant and copywriter. I was introduced to a client in Sydney who needed some support copywriting for his website - it all lined up and gave me the confidence I needed to take the leap. I'm lucky that my former career in advertising has given me a great little black book to harvest from, and I've been using my contacts as much as possible to gain introductions and recommendations to potential clients.

The biggest thing I've learned in the past year is that your friends and industry peers want you to do well - they want to help and make introductions, you just have to put yourself out there and ask! Get in touch with that colleague you worked with years ago - catch up with your cousins - talk about your job in bars when you meet new people - tell them what you're doing - you'll be surprised at how much help you will receive!" - Lauren Harris
"I've just started a location-independent job as a Digital Marketer. It is my first job, and I am very fortunate to be in this position, to be able to see the world and work at the same time. Yoga is also my passion and I have begun teaching yoga to fellow digital nomads at the co-working space I am currently at - Kohub.

I love that I am meeting so many interesting people everyday and learning so much about different cultures. It is also great to be able to hustle, then chill by the beach in the evenings." - Hazel Teng

2. Content Marketer
As a content marketer, you will be responsible for planning, creating and sharing of valuable content in order to attract and convert prospects to customers. If you already have experience in marketing and love being in charge of creating amazing content, you can either look for content marketer remote jobs or like Radhika, set up a digital marketing agency specialising in content marketing among others.
"My partner Johnny and I run a digital marketing agency specialising in content marketing and paid advertising. Our first clients came through our personal network - people who were already aware of our expertise and trusted us. As the trust was already there, they didn't worry so much about us being digital nomads or how we would get work done on the road. And, once they saw the results, they even recommended us to others.

I really believe it's important to make your personal network (friends, family, friends of friends etc) aware of the work you do and that you're looking for clients. People like to hire people they know so it's important to make use of that trust, especially when you're getting started." - Radhika Basuthakur, Full Time Nomad
"I am a content consultant and my approach with clients is from strategic nature, so I do a lot of research and analysis in advance of any content planning and production, which also includes SEO keyword research and optimisation, setting up brand guidelines and idea development as well as building content plans. My first client pretty much walked into my life one sunny day in Chiang Mai, Thailand as I had just arrived a few days earlier and I was checking into my new apartment. Because the lady at the reception was out for lunch, I had to sit down in the lobby and was soon joined by my future first client who I got into chatting.

He called me a few days later and asked me if I had time to help him with his website and social media. I am glad to say that word-of-mouth is still super powerful and it has worked for getting many other clients down the line too. If I had one advice to give to someone starting out, it would be to network and spread the word." - Carolin Pilligrath, Breathing Travel
3. Marketing Consultant
If you have years of marketing experience, you can offer marketing consulting services to businesses that need help developing their marketing plan and strategies.
"I'm a marketing consultant and I work with companies in the start-up phase who need help with digital marketing, creative projects and business development initiatives. My very first client was actually a referral from a professional contact. This client then referred me to my second client and the rest is history. Most of my clients have actually come through someone I knew in my network. I cannot stress the power of maintaining authentic strong relationships." - Alice Ko, Pivot Six
4. Growth Marketer
If you love A/B testing, optimising conversions and have an obsession with growth, you will love being a growth marketer. Startups are always hiring growth marketers, and many are open to the idea of having a remote team.
"I am a digital marketer and a growth hacker and I help small to medium sized startup scale fast. I became a digital nomad accidentally.

I wanted to travel and my boss at the time couldn't find anyone to replace me. I started working remotely until he could find someone else. He never got around to hiring anyone else so I just kept on going!" - Dora Sun, GoWonder
5. Public Relations (PR)
Already have experience in PR or advertising? Offer PR services to companies that might need help with press releases, annual reports, articles and newsletters.
"I had the idea of becoming a freelancer and provide PR, marketing and social media services to passionate people who shared my same interests for yoga, vegan food, and wellness travel destinations.

My first two customers were, and still are, a yoga studio in Germany and a wellness travel company based in the UK that promotes yoga retreats. I contacted the owner of the yoga studio, whose contact was given to me by some common friends, and told her about my new business. We met for lunch and started working for her after a couple of weeks." - Milla, Yogi With Wanderlust
Read our past interview with Milla here: http://womendigitalnomads.com/blog/vegan-yogi-digital-nomad/
6. Digital Communications Strategist
Digital communications strategists help companies set a digital communications plan to increase success rates and conversions generated by digital activities.
"I started out freelancing within social media and digital communication in Stockholm, where I'm also from, when I was still at University. About four years into my freelance career my husband got offered a job in Tokyo, and we decided to both move there. All of a sudden I found myself in the situation of working remotely from Japan with my Swedish clients. That's when I first came in contact with the concept of digital nomads; realizing I had actually just become one myself!" - Emelie Fågelstedt
7. Social Media Management
If you have experience growing your social media accounts for your own brand, you can help companies with their social media communications.
"I started my travel blog not long after, but didn't really take it seriously as a business opportunity until about 6 months in. A travel blogger I met on the road hired me as her virtual assistant, giving me my first source of income as a digital nomad. Things only snowballed from there; I gained a wider reputation and gained more clients, eventually specializing in Pinterest consulting." - Leah Davis, The Sweetest Way
Read our past interview with Leah here: http://womendigitalnomads.com/blog/interview-leah-davis-sweetest-way-medellin-digital-nomad-lifestyle/

Coaching
8. Business Coach
If you enjoy helping others become better versions of themselves, or enjoy coaching them on their entrepreneurial journeys or careers, then consider becoming a business coach. While you don't need a certificate to become a business coach, having years of entrepreneurial or corporate business experience will lend you more credibility when starting out.
"I created my own job by solving a problem I personally solved for myself, and utilized my strongest skills to help people to similiar results. I realized meaningful work came from my story, struggles, pain, successes, and failures. This can all tie in to create my own unique body of work." - Lydia Lee, Screw The Cubicle
Read our past interview with Lydia here: http://womendigitalnomads.com/blog/lydia-lee-screw-the-cubicle/

9. Life Coach
A life coach is someone who counsels and encourages clients on matters having to do with careers or personal challenges. To become a life coach, you can get certified by signing up for a life coaching certification program.
"I became a life coach by starting a personal development blog, and also received my Life and Business Coaching certification. When I was starting out, I gave away a few free sessions and those who were coached by me then recommended me to my first paid coaching clients." - Elen Ramirez, Zen & Wild
"For over eight years I worked my a** off in the corporate world in marketing, communications, brand and product management for some major and diverse companies in New Zealand, England and Canada. Fast forward to December 2010, and I became The Suitcase Entrepreneur! I began my mission to help both men and women who wanted more freedom in business and adventure in life. I now run programs, among other revenue streams, to help people create their ideal freedom business, or who want to start an online business but have no idea." - Natalie Sisson, The Suitcase Entrepreneur
10. Health Coach
Health coaches work with clients to help them feel their best through food and lifestyle changes. You will need to get certified as a health coach as you will need to be educated in the fields of nutrition, wellness, bio-individuality and mentoring.
"So after a stay at a yoga retreat in Cambodia, I quit my job as a human rights barrister and went off to India to retrain as a yoga teacher. I returned to the UK for a while to continuing training, and then started working as a personal trainer & health coach. Eventually I decided it made more sense combine my love of travel with my business. I'm currently traveling the globe teaching yoga and living the digital nomad life." - Eloise Le Santo, One Complete Life
Travel Blogging
11. Travel Blogger
As a travel blogger, you can earn an income through affiliate sales, advertising and sponsored posts/trips. Some popular travel bloggers also sell e-books and courses to supplement their income. While anyone can become a travel blogger, having a knack for writing and a unique point of view will help set your blog apart from other travel blogs. Contrary to beliefs, travel blogging can sometime take years in order to become a regular source of income for travel bloggers.
"When I started traveling the world in 2010, I didn't think I'd become a digital nomad. Back then, I didn't even know what a digital nomad was! I had quit my boring corporate job in London to take a year off and travel the world.

Luckily my partner at the time and I had started a travel blog which had started to grow a following and we had noticed that other bloggers were monetizing their websites. So we decided to do the same. It took us a couple of years to make enough money to keep us on the road but I've been living off of my website and some freelance work (which I get as a result of my website) for four years now. I've self-taught myself how to use WordPress, improved my writing and photography skills, learned everything I needed to know about social media and couldn't be happier to switch my corporate career for the digital nomad lifestyle and be my own boss." - Dani Heinrich, Globetrotter Girls
"I first started out freelancing and offering all sorts of services, eg. social media management, translation, online PR, WordPress websites etc. A couple months in, I launched my travel blog, Planet Backpack. I knew from the beginning that I wanted to turn this into a business by helping people live their travel dreams.

I hustled hard for about two years and it became Germany's biggest travel blog. After a while I I was able to quit freelancing and now make most of my income through affiliate marketing and the sales of my e-book guide on how to live in and work location-independent." - Conni Biesalski, Planet Backpack

Entrepreneur
12. Startup Founder
Running and growing a startup remotely while living in different countries has never been easier. With apps like Trello, Slack, Skype etc, working elbow-to-elbow with your co-founder or employees is no longer a necessity. In fact, companies like Buffer have distributed teams with employees all over the world. If you are already a business owner, evaluate if you can run your day-to-day business online, and you will also need to establish a remote working procedure for your employees.
"I moved to Hong Kong for a month in 2015 and spent waaaaay too long on Google trying to find the best coworking space. It bugged me that there wasn't a "Tripadvisor for coworking spaces" out there. So I decided to build it!" - Leanne Beesley, Coworker
"It's both challenging and demanding to run a startup when traveling. There are no routines and the constant changes that comes with traveling can make it very difficult to maintain a balance BUT guess what it's all worth it! Why? Because of the people you meet on the road - they inspire you, connect you with others and that is how my business has grown successful. Compare how many people you meet when working from home and travel and you see my point." -Yasmine Åkermark, Tibba
Listen to our podcast interview with Yasmine here: http://womendigitalnomads.com/blog/yasmine-tibba-podcast-interview/

"I run NomadFly, we make products for long term travelers. It took almost 3 years of ideas, false launches, testing, failing and wondering if this was ever going to work - but now, with a small team, a few small products and a couple of side e-commerce businesses, I'm happy I stuck with it. I love making a difference to the travel experience of my users, and the challenge of growing other projects on the side." - Beck Power, Nomadfly
Read our past interview with Beck here: http://womendigitalnomads.com/blog/flight-hacking-nomadfly/

Travel Agent
13. Online Travel Agent
Travel agents help leisure travelers and businesses book hotels, vacation packages and cruise lines. Keep a look out for work-from-home travel agent jobs by travel agencies or for large companies that need help with business travel bookings.
"I work remotely as a travel agent for a tech company, booking business travel only. I started my career in the travel industry shortly after graduating with a degree in Hospitality and Tourism Management, part of which was completed in Thailand. I spent my first few years in leisure travel before finding my current position.

My degree in Hospitality and Tourism Management combined with my study abroad experience and networking have all played a significant role in how I ended up here. Travel Massive is a great resource for anyone in the travel industry both for networking and their global job listings!" - Zhava Kasdan
Designer
14. Graphic Designer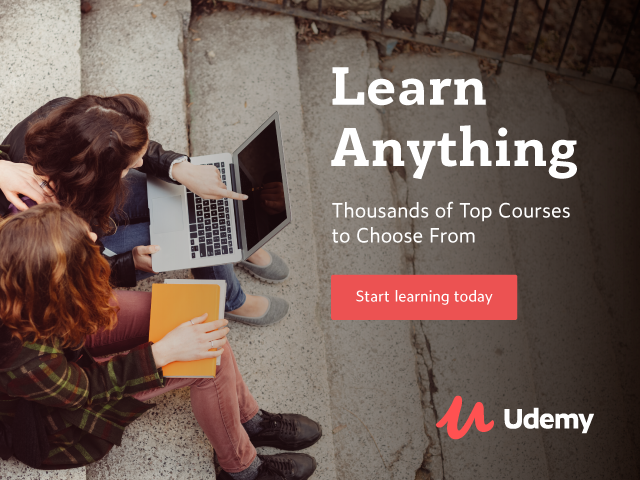 If you have a talent in visual design, becoming a graphic designer is a good choice for remote work. Graphic designers are in high demand, and you can pick up designing skills by signing up for courses on Udemy or Lynda.
"After art school I spent ten years working for design firms as a Graphic and Conceptual Designer in Vancouver. Two years ago I decided to become a freelance Graphic Designer as I was moving to Bali and am now looking to settle in Costa Rica. I love what I do as it allows me the freedom to work remotely from anywhere in the world and work with a diverse group of clients to help their brands come to life. I have been extremely fortunate that all my clients have been referral based and truly believe if you love what you do and care about your clients genuinely, work will always find you." - Jenna Wiebe
"I self taught myself Photoshop, Corel draw, Pagemaker, and learned enough to find a job. I started with Freelancer.com and oDesk (or Upwork as it is now called), but these days I only stick to Upwork." - Daniela Dimitrova

15. Digital Artist (Visual Effects & Color Grading)
Being a digital artist is a highly skilled job that often requires a Bachelors in digital media.
"I started as a digital artist working for VFX roughly 8 years ago after I graduated from a university in Sydney and landed my first job on "Harry Potter and the Deathly Hallows: Part 2″. Since then, I have worked on dozens of movies and have now started my own business in production of video/photo content and color grading." - Natalia Gubareva
Web Designer & Developer
16. Front End Developer
Web designers work on how a website looks, while front end developers then use HTML, CSS and JavaScript to code that design into the actual website.
"I got started in tech as a teenager, when I discovered HTML, CSS and Photoshop via Neopets. As a freelancer, I work with clients on a variety of goals and tasks. Some include user interface design and front-end development on web applications, where most of my work seems to be. I always enjoy improving interfaces and creating delightful experiences for real users on the other end of the product." - Nicole Dominguez
17. Software Developer
If you are a software developer working for a company, you can look into becoming a freelance software developer. Remoteok.io and We Work Remotely are two job boards that lists remote software developer jobs. Stackoverflow is another great resource to look for software developer jobs, although not all job listings are remote jobs.
"I became a freelance software developer after realizing that waiting for the annual holiday leave was not what I wanted, and I started saving up to have enough savings for the first 6 months. I thought, let's try now, either it will work or I will have a 6 months holiday. Luckily it worked.

I found some interesting Facebook groups and in these groups there were companies and individuals looking for freelancers in many different fields. I'm also find new clients through offline and online networking, such as going for Internations or Meetup.com events, so I can help with IT issues in person as well." - Anita Miller
18. Web Designer
Know HTML, CSS, JavaScript or even just how to create a beautiful WordPress website? Then consider becoming a web designer. Some web designers get their first client through job boards like Upwork, but if you are looking for a better paying gig, consider cold-emailing potential customers or attending meetup events and get the word out.
"I started out as a freelance writer and sort of fell into web design after a few people asked me to help with their websites. I love working with clients, the creativity it allows and the freedom to do it from anywhere" - Alexa Albanese, Splash Digital Marketing
Writer
19. Freelance Writer
If you have great copywriting skills, there are companies out there who need help with their content writing. A great way to get started as a freelance writer is to start a blog about any topic you are passionate about, and once you have a number of well-written articles, you can begin to approach companies as a freelance writer.
"After college, I worked a variety of seasonal jobs in places like Colorado and Alaska. I eventually ended up teaching English in Korea, where I wrote for the English-language newspaper and started a blog. But my big break was when I began to work as a social media assistant for an entrepreneur, and she helped me build my writing portfolio so I was able to pitch bigger outlets. I love that freelance writing lets me be creative and curious and independent; asking questions, exploring, and writing - while living and working wherever I please!" - Susan Shain
"I got into my freelance work almost by accident. I had quit my job in order to move to a different state, but the move didn't work out. I decided I needed to take a trip to reset and reflect on what I wanted to do so traveled to Southeast Asia for six weeks. Upon my return, I started my MBA part-time and attended a conference to speak and promote my personal blog. There I was offered my first freelance gig helping to book tickets with people's frequent flyer miles. Over the next three years I worked on developing my freelance writing business and continued looking into other opportunities." - Caroline Lupini
"I got started in the travel blogging industry before travel blogging was even a "thing" (or at least, a thing that could make money)! My main focus back then (11 years ago) was developing a career as a freelance writer which I knew went well with the location independent lifestyle; it turned out that having a successful travel blog was a beautiful complement to freelance writing - and these days I'd suggest that a personal blog or website is a downright necessity as a freelance writer.

See, as my travel blog and social medial channels gained popularity and readership, I became a hot commodity as a freelance writer for my ability to promote the freelance articles I wrote through my site and social channels. My travel blog is my first love though, and was truly my inspiration to develop a career as a writer" - Nora Dunn, The Professional Hobo
20. Copywriter
Copywriters help create direct mail pieces, taglines, jingle lyrics, web page content, online ads, e-mail and others, in order to drive more sales for the company.
"I got started working as a digital nomad by using the online freelancing website, Upwork. I started working first as an editor and proofreader of things like academic papers and blog articles. After a while, I branched out and started to work on copywriting, which has led to a long-term business relationship with a PR company. I've now taken on roles as a PR specialist as well as a copywriter. I use my funds from freelancing combined with savings from my past job as a teacher to fund a life of full-time travel." - Allison Green, Eternal Arrival
21. Content Strategist
Content is king these days, and content strategists help companies develop and manage their content. If you have a track record of making awesome content, you can build up your portfolio as a content strategist.
"I quit my full-time ad agency job because I was burnt out and overworked and at some point I started asking myself "couldn't I do this on my own with more flexible hours and better pay?" And so I went from being a full-time copywriter and content strategist at an ad agency to a five(ish)-month stint at a corporate job doing the same thing and building my business on the side, to being full-time freelance in mid-2011.

By the time I quit the corporate job, I had three or four clients, including my old ad agency, at least one client I'd gotten through a former colleague, and a client I'd interviewed with for full-time work but then declined the salaried position (they still wanted to work with me, so we worked out a freelance contract). It wasn't until a little over a year of running my freelance business full-time before I boarded a plane and then train for Scotland on a one-way ticket." - Gigi Griffis
Virtual Assistant
22. Virtual Assistant (VA)
Virtual assistants are in high demand, and they provide administrative, technical, or creative assistance to clients.
Want to become a VA and get your first client in 5 days? Take this free 5 day challenge by Hannah Dixon of Digital Nomad Kit.
"I've been a VA for over 3 years now. When I started I didn't even know what a VA was! I just found myself helping people with all kinds of techy tasks and slowly geeking out over all the awesome tools I was able to start using. Back then I had a web development company with my partner, I quickly realized that our clients needed way more than websites and immersed myself into all things marketing, funnels, copywriting and started taking on all this additional work.

Nowadays, I rarely need to market my VA services as I have spent 3 years building real friendships and connections with influencers in my target audience. I do believe virtual assistance is one of the easiest routes to becoming location independent and making money online." - Hannah Dixon, Digital Nomad Kit

Read our interview with Hannah here: http://womendigitalnomads.com/blog/virtual-assistant-digital-nomad/

"My passion for traveling led me to open my travel & lifestyle blog three years ago when I was still in college. It was just a side-activity in the beginning, but then the blog started growing and led to many different opportunities. Thanks to the blog, in fact, I connected with some amazing, bigger bloggers who believed in me and taught me how to grow my website. Soon enough, they started offering me some small jobs as a Virtual Assistant for their blog, and recommended me to other friends who needed some extra help. Word spreads fast when you're good at what you do!

Right now, I'm lucky enough to be making money from the blog itself with sponsored content and affiliate marketing, and by helping a few other bloggers as their VA. I also landed a job with a copywriting agency so I write travel articles on the side as well. So, my recommendation is: start a blog! It doesn't need to be super professional yet, but it'll show potential clients what you are capable of and will help you land remote gigs." - Stefania Guglielmi, Every Steph
"I applied and applied for so many jobs on a well known freelancing website, but it was hard as I didn't have a good profile yet with any reviews nor any experience of working remotely. I was just waiting for that one person to give me a chance and I was determined not to give up. Shortly after, that one person came along and gave me a chance and before I knew it, I started getting job offers left and right.

Within the span of 4 months I was able to quit my regular job and focus solely on becoming a digital nomad. I still work for that guy, by the way. Now I've managed to create an excellent portfolio and even though freelancing can be a risky business (unstable income at times), I am never short of work." - Zascha Friis, According to Zascha
Translation
23. Translator
Know more than one language? You may want to consider doing translations to earn some extra money. There are various online platforms where you can offer translation and transcription services.
"In November 2014, I left home for an eight-months trip around the world. Luckily, I had no problem making some money with my travel blog and would get a freelance job every now and then as a translator, copywriter and proofreader. After my trip around the world, I published my first of now five books (and many more to come). I have now been on the road for more than two years and don't plan to settle. I love my life of travels as a travel blogger, translator and author." - Barbara Riedel, Barbaralicious
Online Teacher
24. Online ESL Teacher
If you have a Degree in English, TEFL or CELTA certificate, there are online English language schools that are looking for native English teachers to teach online. Don't have certifications? You can still teach online using online platforms such as italki.
"My first online teaching job was with Education First – an American company that hires teachers to teach online - which my friend introduced me to. I went through pretty intensive interviews and an induction program before I got the job. In the beginning, I continued working at a school from 7 am until 4pm, then taught online from 6pm until 9pm, and occasionally I did some small writing projects during my free time." - Joanna Szreder, The Blond Travels
Read our past interview with Joanna here: http://womendigitalnomads.com/blog/teaching-english-online/

Health & Wellness
25. Freelance Yoga Instructor
If you are trained and certified as a yoga instructor, you can work as a freelance yoga instructor in different cities, teach online classes or run yoga workshops.
"I am trained as a yoga instructor and decided I wanted to help people living with chronic illnesses. I run online yoga classes, workshops and retreats in different cities around the world as a way to get to know the different areas and communities!" - Kayla Kurin, Aroga Yoga
Read our past interview with Kayla here: http://womendigitalnomads.com/blog/yoga-instructor-digital-nomad/

26. Health & Wellness Coach
Enjoy helping other live a healthier life, whether it is through better nutrition or through workout plans? You will need to be certified to be a health or fitness coach, and you can take on clients through online appointments using Skype.
"I am certified by Cadence Health Australia and recently set up my business. Being a Health Coach has allowed me to work from anywhere in the world, as I deal with my clients through Skype. Anyone can become a Health Coach if you are passionate about helping people and there are numerous types of certifications to obtain worldwide. Another large coach school is Institute of Integrative Nutrition." - Angeli Gette
Product Management
27. Product Manager
As a product manager, you'll be responsible for the strategy, roadmap, and feature definition of a product or a product line and ensure that it is valuable, feasible, and usable.
"I've been location independent up until the last 4-5 years, when I decided to make my home in SF. I started my career in consulting where the firm required weekly travel to different companies around the world each week, so they didn't care where I lived." - Courtney Machi
Read our past interview with Courtney here: http://womendigitalnomads.com/blog/hacker-paradise-digital-nomad/
Searching for more? Here are 20 more remote jobs that let you work and travel.
28. Illustrator
Know how to draw beautiful illustrations? Advertise your skill on Fiverr or find interesting illustration projects on Upwork, PeoplePerHour or 99 Designs.
29. Photographer
Sell your photos on stock image sites such as Shutterstock, become a freelance photographer or run online courses on photography on Udemy.
30. Udemy Tutor
Udemy is a great platform that lets you teach any skill you know - a language, flower arrangement, how to play a guitar, online marketing etc. Simply sign up to be an instructor, shoot a demo video and get approved, then proceed to create a course. This is a great way to earn some passive income too.
31. Online Trading
It is risky doing online trading like forex and stocks, but if you know what you are doing or have experience in trading, the payoff is high too.
32. Online Poker
There are people who make money through online poker while traveling, but just like online trading, the risks are high but so are the payoffs. You will really need to understand the game psychology in order to do well in online poker.
33. Dropshipping
Dropshippers run online stores but don't actually own their products. Instead of pre-purchasing the items to sell, you simply list the products that your manufacturer(s) sell on your store, and when a sale goes through, you proceed to purchase the item from your manufacturer and the product will be shipped directly from the manufacturer to the customer.
Low margins are the biggest disadvantage to dropshipping, because it is highly competitive and many manufacturers are already selling their items online directly to customers at a rock-bottom price.
34. Etsy Store Owner
If you love making handicrafts or handmade items, you can sell them on Etsy while you travel. You will just need to sort out the delivery and customer service, especially if you plan on going offline for a period of time (trekking for example). Some Etsy store owners reply on VAs to help maintain their stores and customer service.
35. Customer Service Agent
Remote customer service agent are in demand and frequently posted on Remoteok or We Work Remotely. Some companies require you to work during a certain time zone, so be sure to find a customer service agent role that fits your travel plans.
36. Human Resource
If you have experience in human resources, you might want to apply for remote human resource roles. We Work Anywhere or Indeed are two great platforms to find remote HR roles.
37. Accountant
If you are a certified CPA, you can either offer accounting or tax services to companies, or partner with a company to provide you clients in exchange for a cut.
Did I miss out on a remote job that will allow you to work and travel? Leave a comment below and let me know!