Imagine spending a month living and working in 12 different countries over a year with other digital nomads, while not having to worry about planning your accommodation, finding work-friendly cafes, sorting out flight tickets and other time-consuming tasks - that's the appeal of Remote Year, a program that brings together communities of 50-80 aspiring and experienced digital nomads to travel together for a year, while handling all the logistics and social activities so that you can focus on your work and travel.
But is it worth paying for a program when you could organize your own year of travel? And could it be too good to be true? We speak to a few past participants to share their Remote Year reviews.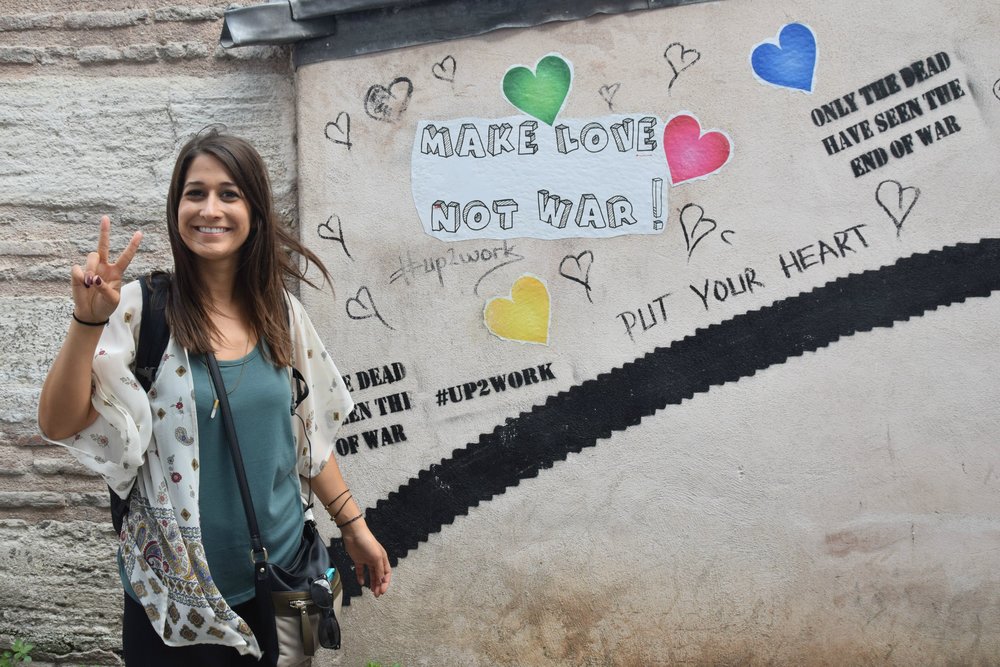 Image courtesy of Kate Smith
Kate Smith had been working nine-to-five at an advertising agency in Toronto when she set her sights on quitting her job to travel. When she came across Remote Year, she found the idea to be appealing and applied to be a part of Remote Year's inaugural batch in 2015.
"I joined Remote Year, opposed to doing a DIY approach, quite frankly because I thought it was my only option in terms of getting started with living this digital nomad lifestyle," Kate says, "I wanted a sustainable way to travel the world, instead of backpacking around the world while eating through savings. In addition, it seemed like my only option in terms of traveling while maintaining my professional career - it was the best of both worlds and exactly what I was looking for."
Katherine Conaway, a freelance writer and head of production at Public Persona, was already living as a digital nomad when she joined Remote Year batch 2 which started in Feb 2016.
"I was getting tired of spending 10+ hours a week researching and planning all my travel, food, activities, and it was also lonely to be moving around the world by myself," Katherine says, "Remote Year can easily be a bit of a bubble and is a different method of traveling. I do think there's a lot of value to traveling on one's own, but since this is a long-term lifestyle for me and Remote Year wasn't my only experience living as a digital nomad, it was absolutely beneficial for me to do for a year."
However, joining the program came with a hefty price. Participants have to pay $2,000 a month for the first 11 months plus a down payment of $5,000 - a princely sum for many and definitely not the cheapest way to travel.

But for Katherine, it was a price well worth the experience you get in exchange. "$27,000 sounds expensive, and yes it isn't an insignificant expense, but it breaks down to $600-800 for housing, $200-300 for a coworking space, $200-500 for traveling, and the remaining for staff/overhead (your program managers, local city teams, and the back-of-house Remote Year staff). Imagine having to fix wifi connection issues or missing a flight when traveling by yourself versus having the Remote Year team to fix any problems," she says, "it's so nice to not have it be YOUR problem."
The Inaugural Batch Experience
Being a part of the inaugural Remote Year batch had its pros and cons. The founders and many of the staff members had no past experience in the travel industry and there were hiccups along the way.
"At the start of Remote Year, I was quite happy for a few reasons. I had zero expectations and just wanted to travel, and at that time we were the only "Remote Year" group of 75 people and no one else. That meant the level of attention and customer service was high - in fact we had a team of about 7 staff dedicated just for us," she says.
"Halfway through our program, Remote Year "exploded" and began running programs one after another, which is when I felt like they dropped the ball on our group. The team of 7 dedicated staff members soon turned to 2 and at times we only had 1 staff member around. In the beginning, I felt like our feedback was well received but then by the end, I felt like we weren't being heard which was frustrating."
The inaugural class traveled to twelve cities in twelve months, in this order: Prague, Czech Republic; Ljubljana, Slovenia; Cavtat, Croatia; Istanbul, Turkey; Penang, Malaysia; Ko Phangan, Thailand; Hanoi, Vietnam; Kyoto, Japan; Buenos Aires, Argentina; Montevideo, Uruguay; Santiago, Chile; and Lima, Peru.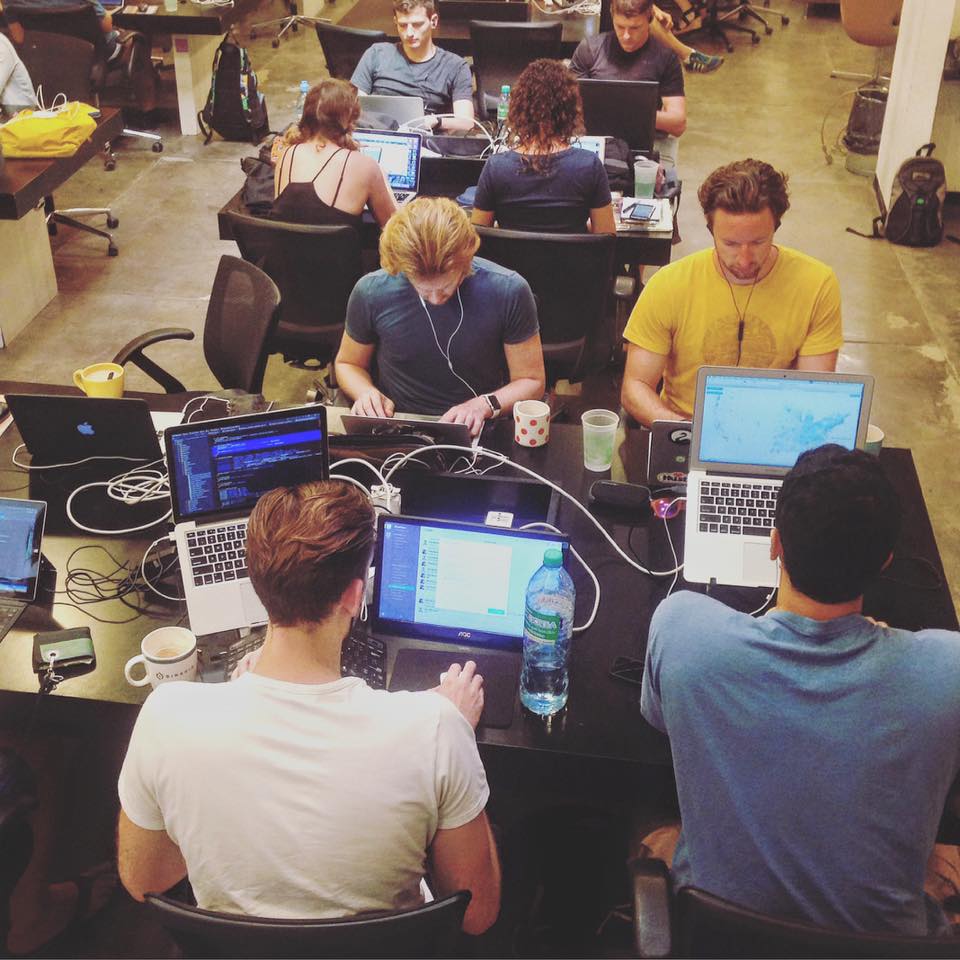 Image courtesy of Kate Smith
Despite the hiccups during the program, Kate also mentioned that Remote Year connected her with a group of people she would have never had the opportunity to connect with. "I learned so much from the people on the program," she adds, "and was able to experience what I like to say was 3 years of personal and professional growth in one year. That came with a lot of ups and downs, but overall I couldn't be happier with the growth I experienced."
Challenges of traveling as a huge group
One of the challenges for some of the participants was navigating the large group dynamic. Traveling with 74 other people might be overwhelming for some, considering you'll be spending most of your time together everyday for an entire year.
"I certainly think a smaller group size would have been more beneficial. There were people who left the program because it was challenging to navigate a group dynamic, and that can be overwhelming to some," Kate said. "My advice is be prepared to be overwhelmed, but at the same time know that is where the personal growth comes in - learning how to adapt, becoming resilient, managing your time, etc."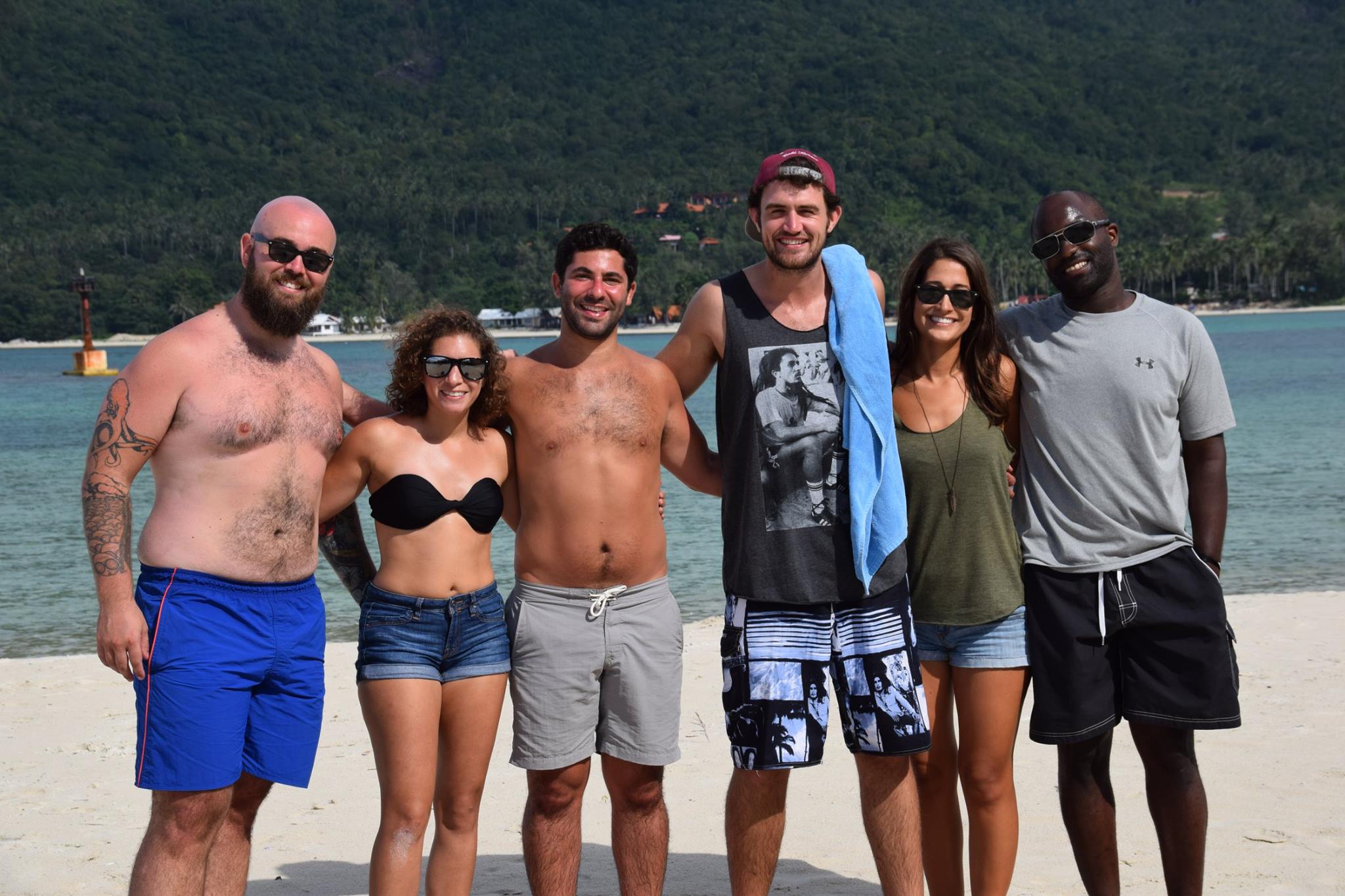 Image courtesy of Kate Smith
Traveling with a huge group also made navigating work and being productive more challenging, with activities and side trips constantly being put together. "There was a lot of partying and not enough professional development activities. Not everyone was working full-time so it felt hard to "keep up" when others had more free time and money," she added.
"At one point participants took it upon themselves to start skill-sharing workshops and various groups for professional development. This eventually faded, as expected when you have 75 people trying to run it themselves.  That should have been a sign for Remote Year to step in."
The Remote Year bubble
One of the fun perks of traveling is immersing yourself in a new culture and meeting locals. However, when you travel as a large group, the opportunity to mingle with the locals is lessen significantly.
Zoe Björnson, a product manager currently living in Bali, described Remote Year as a little bubble. "As we get further along in the program, one of the cons I've seen get more apparent is that we're kind of like a little bubble because we all are so close. I can see us sort of being a little cliquey from time to time, and not branching out in our local communities as much as we probably should have," she said.
The power of community
On the flip side, being a part of the Remote Year community has its advantages. The group would support each other in professional projects, and there were many opportunities for collaboration and networking.
"I now have a global network thanks to Remote Year. These connections have also helped me get to where I am today. I'm even going to start collaborating with a Remote Year participant on a podcast - someone I've never actually met in person but was connected with through the Remote Year network," Kate said.
Zoe agrees, mentioning that the community of Remote Year was what she was looking forward to after she got accepted into the Remote Year program.
Image courtesy of Zoe Björnson

"I've met some truly amazing people on this journey, both on the program and the people, locals and travelers, we meet in each city. All of the people on Remote Year are the good kind of crazy — they agreed to go on a trip around the world for a year with 70 strangers, for Christ's sake!" she said.
"They are all excited to be where they are and that's something rare in this world, I think. They are the kind of people who I am not sure how I would have met without Remote Year. Some of my closest friends are over ten years older than I am, and I think that's a really unique aspect of the program," Zoe added.
Would they do it again?
While Remote Year exposed Kate to a sustainable way of traveling the world and provided her with valuable connections, she mentions that she won't be signing up for second time.
"Joining Remote Year is almost like a pre-arranged marriage, where you are committing a year of your life to a company that you don't really know much about. At times you will love them, and at times they will disappoint, but you will work through it. Regardless of what you're looking to achieve, it will change your life forever and it will be the most impactful year of your life. However, that doesn't mean I'd go back and do another full year," she says, "It's just like university in that it's the best years of your life but that doesn't mean you would go back and do another 4 years."
Are you a past Remote Year alumni? We would love to hear about your experience. Leave us a comment below!