If you have to work, there's no reason why it can't be comfortable. And something that provides a soothing environment that boosts productivity has the best of both worlds. You've probably realized that you do your best work when you're not pressured or under stress.
A comfortable work setup gives you the best setting in which to create your most impressive output. Here are some work setup ideas:
Step into History
How fun is this office alternative? Imagine working in a 19th-century train station decked out like a French chateau? That's what you'd get working for the point-of-sale software company, Lightspeed, at the renovated Place Viger in Montreal. Imagine cabanas for semi-private meetings, cigar-smoking rooms, or a patio with barbecues and hot tubs. You'll never call in sick again.
Getting In Touch with Nature
Being in nature provides a calming experience. And what better way than to bring it to the office. That is just what the offices of Lenne, a children's clothing brand in Estonia did. Imagine an open-air setting with living trees existing happily beside you. Kitchens and lounges with comfortable seating are there to serve all your needs. The stress is melting away as we speak.
An Outdoor Living Room
Speaking of nature, Hero MotoCorp, the world's largest manufacturer of two-wheeled vehicles, has you covered. Plants are the focus of this office space. Imagine working in a place where you can pick vegetables to take home for dinner. The brightly-lit office space creates the perfect environment to encourage productivity. Ah, don't you just feel the love?
Embracing Transparency
Transparency is the goal with businesses and government. LEO of Shanghai, China takes this advice literally with its embrace of glass and natural light sources. The open atmosphere encourages free exchange and openness. It's a good example of a company that truly practices what they preach.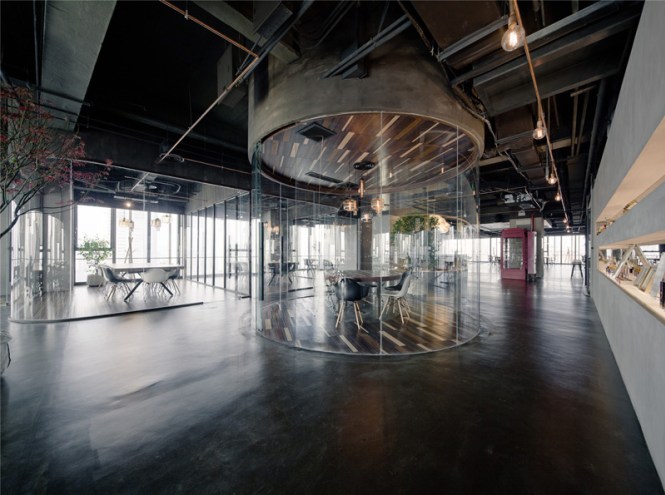 Your Best Friend on the Job
While bringing nature to the office is great, is there anything that can beat having your best friend there alongside you as you work? That's just what Kurgo, a Massachusetts-based startup, thinks. The company has cool office decor including a vintage 1956 Airstream trailer. But how about a standing desk with a dog bed for your best friend? Wow. Enough said.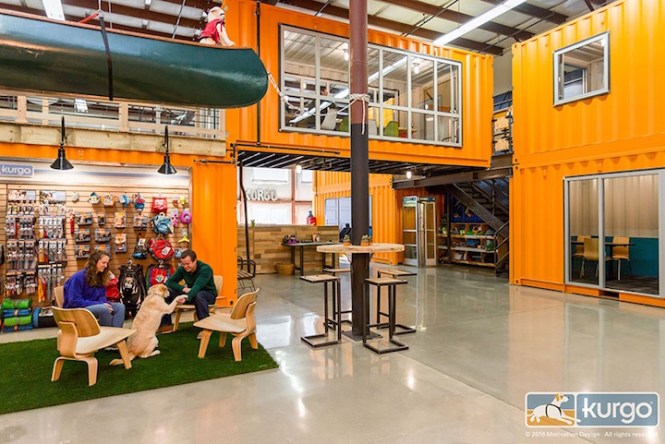 Photo credit: Ryan Breslin / Boston.com Staff
Companies have recognized that to encourage productivity; they need to create comfortable work setups. Businesses have embraced different solutions which have focused on comfort, productivity, and a stress-free environment. And what can beat a take-your-dog-to-work company? The dog biscuits are on me!
Jenny Holt  is a freelance writer and mother of two. She loves nothing more than getting away from it and taking her pet Labrador Bruce for long walks, something she can do a lot more now she's left the corporate world behind.