This guide is provided by Nisha Garigarn, digital nomad currently living in New York City and co-founder of Croissant.
I moved to New York City over three years ago, and it's safe to say I have learned a lot since then.
I've lived in 5 different apartments, held a corporate job, left to start a business, and gone through many fads in between. As a digital nomad city, New York City isn't cheap. But it compensates for that with its bursting energy and never ending list of things to do.
Today, you'll be learning from my experiences in this neatly packaged bundle of an article.
Places to Live
Apartment Hunting
For better or for worse, nothing much has changed in the last several years when it comes to finding an apartment.
Craigslist is still the go-to platform for finding the latest sublets and room shares. I'd suggest finding an affordable short-term sublet while you're still getting acquainted with the city.
Other good options for finding sublets are Listings Project, a weekly newsletter with curated listings so you won't find any scams here, and the Gypsy Housing Facebook Group.
Co-Living Spaces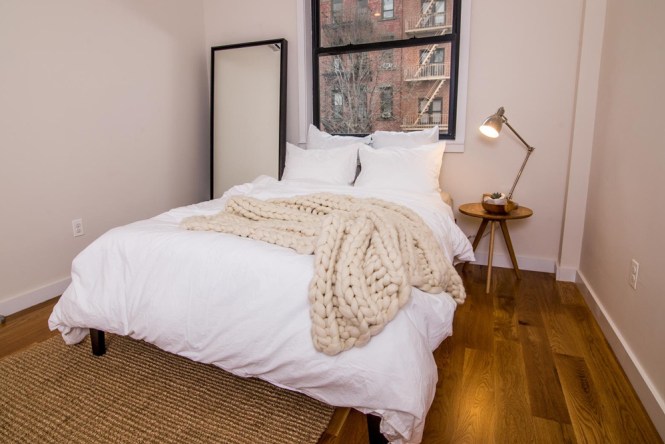 Common
Co-living spaces are also a great option. Common, WeLive, and Founder House all providing flexible shared housing with a strong sense of community - perfect for making your start here.
Price and location vary greatly depending on the amenities and how much privacy you're willing to sacrifice.
AirBnb
I'd recommend checking out AirBnb for a shorter stay, say, less than 2 months.
Try looking in Astoria, Bushwick, Crown Heights, Bed-Stuy, or Washington Heights for some affordable gems! These neighborhoods are all up-and-coming, with many young professionals around to meet.
Finding a workspace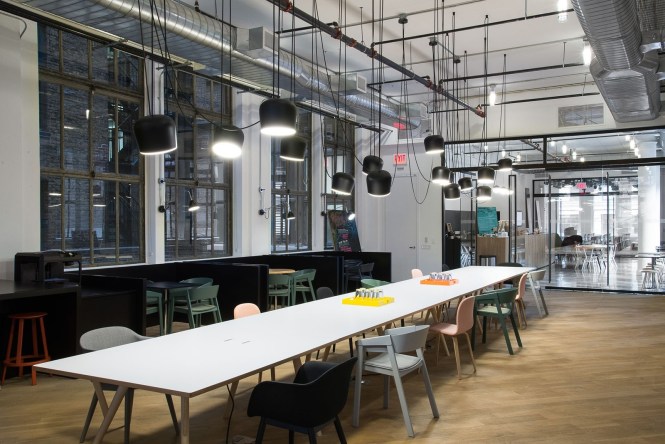 Rise
Try out one of the hundreds of inspiring coworking spaces around the city. You won't find a city with more variety when it comes to workspaces. Or better yet, try a bunch of them out with the nifty app, Croissant, which is a single membership to over 40 spaces around the city (including nights and weekends).
Some of my favorites include Workville, Rise, and Rough Draft. I've also written a whole guide on all the best spots around.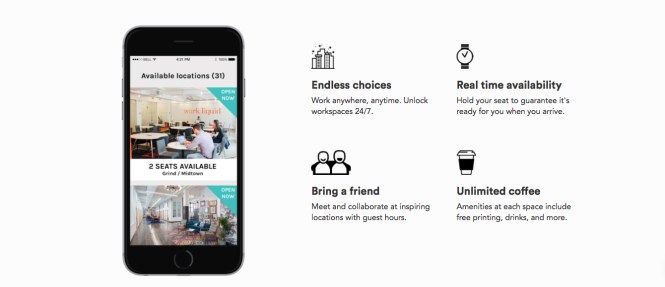 Croissant
On top of having Starbucks on every corner, there are tons of independent coffee shops with free wifi in Manhattan. A few New Yorker favorites are Think Coffee, Gregory's Coffee or Brooklyn Roasting Company.
New Yorkers even work from yogurt shops - check out Greeocologies for the awesome backyard patio.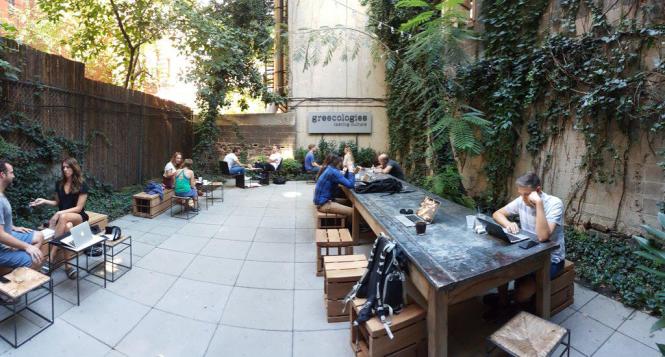 Greecologies
Ace Hotel in Flatiron is also a popular place to get work done, but good luck trying to find a seat!
Places to Eat
As per food, there's an endless supply of delicious and cultural eateries. New York is most famous for pizza, and pizza choices range from dollar slices to sit down restaurants with 2 hour waits. The pizza debate is ongoing, but my favorites are Juliana's and Roberta's. 
Some other affordable local eateries to add to your list are Katz Delicatessen (keep your ticket, and order the pastrami), Xi'an Famous Foods (spicy, hand pulled Chinese noodles), David's Bagels (because you can't come to New York and not have bagels), and Veselka (it's open 24/7 and the pierogis are to die for).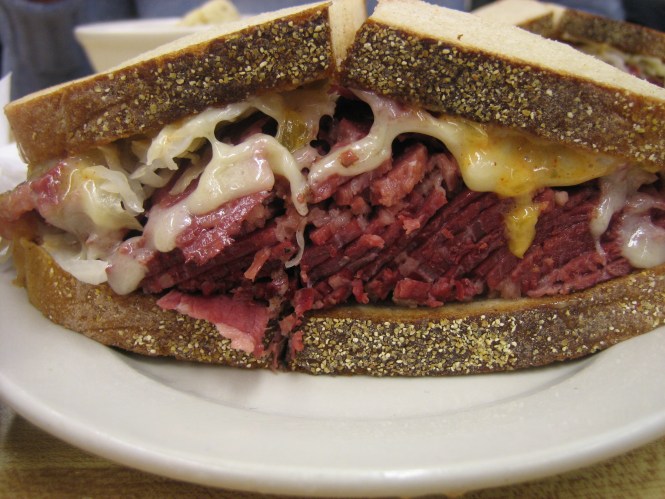 Katz Delicatessen
If you'd like to stay in and cook instead, you'll want to buy your groceries at Trader Joe's. They've got the cheapest and yummiest of everything and anything you'll need, but avoid evenings and weekends as it will be packed. 
For a more high-end meal like a grass-fed steak dinner with fancy vegetables, or just like looking at beautiful packaging, go to Whole Foods. They've got a food court in case you need a quick meal too!
Things to Do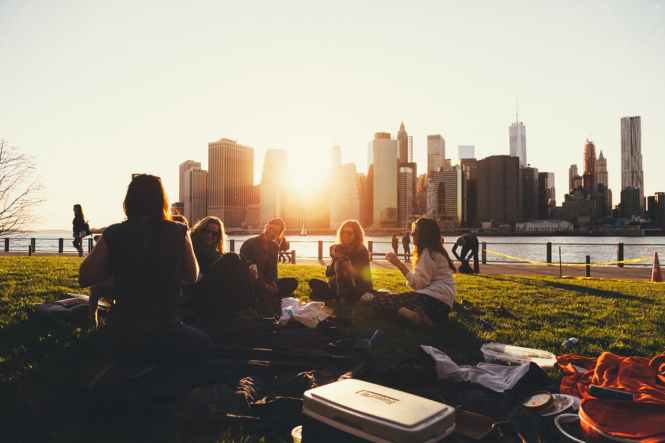 Here your first stop should be Meetup.com. Not only will you find fun and surprising activities, but more importantly, you'll be connecting with local, like-minded individuals.
If you happen to be into the tech scene, the go-to mailing list is Gary's Guide. If you like basketball, but find the game itself to be a little bland, check out a FIGHTBALL match. Visit Strand Bookstore in East Village to grab the New York Time's latest bestseller.
Lastly, if you just want a fun night out, check out Time Out New York to find out more about musicals, plays, concerts, stand up comedy, and so much more. Also, subscribe to The Skint for a daily list of affordable and quirky events around town.
Fitness
There are plenty of gyms to choose from in the city, such as New York Sports Club (mid-range) or Equinox, but those usually require a year long commitment. You are try ClassPass to check out some of New York's exquisite fitness studios. For ~$100/mo, you get access to a lot of cool, interesting fitness studio classes. Everything from underwater spinning, to barre, to kickboxing, is at your fingertips.
Another solid choice is Yoga to the People, which provides donation-based yoga on the reg. You might run into celebrities if you take a spin class at Soul Cycle.
Transportation
If you want to get anywhere, Google maps will take you there. Just type in the address of where you're going and it'll figure out the subways and buses.
If you'll be going places everyday, be sure to get the unlimited metro card at your local subway station for just $116/month! Download Uber, Lyft, or a lesser-know secret: Via as an alternative to grabbing a cab.
Did I miss out on any tips for New York City? Let me know in the comments below!
Nisha is the co-founder of Croissant. Follow her on Twitter at @nishsticks.
Like this post? Pin it on Pinterest!