Chiang Mai is home to a huge community of digital nomads. If you are planning on visiting, here's a comprehensive Chiang Mai guide for digital nomads.
There are many reasons why so many digital nomads have made Chiang Mai their temporary base. Low cost of living, low crime rate, ease of transportation, foreigners-friendly locals, good weather (except during the haze season) and amazing food are a few reasons why Chiang Mai is probably the number one city for digital nomads. Here's a comprehensive Chiang Mai guide and resources to help you navigate this amazing city.
1.1 Women Safety and Necessities
1.2 Coworking Spaces
1.3 Places to live
1.4 Average monthly cost of living
1.5 Internet Speed
1.6 SIM cards
1.7 Work-friendly Cafes
1.8 Visa runs
1.9 Supermarkets and Local markets
2.0 Teaching jobs in Chiang Mai
2.1 Social enterprises
2.2 Weather
1.1 Women Safety and Necessities
As women digital nomads, it is comforting to know that you don't have to constantly worry about walking around at night or worry about unwanted sexual advances from men in Chiang Mai (basic travel safety rules still apply). Birth control pills, tampons and morning-after pills are also easily available, and there are specialists at the international hospitals should if you require a doctor's check up.
If you are running a slight fever and don't wish to visit a doctor, you can buy Tylenol (paracetamol) or Sara (a local Thai brand of paracetamol) at any 7 Eleven or mom-and-pop stores.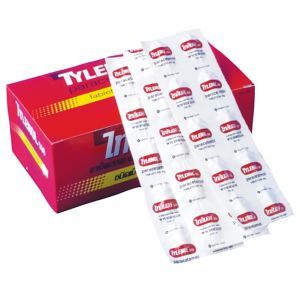 1.2 Coworking Spaces
Here's a list of coworking spaces in Chiang Mai: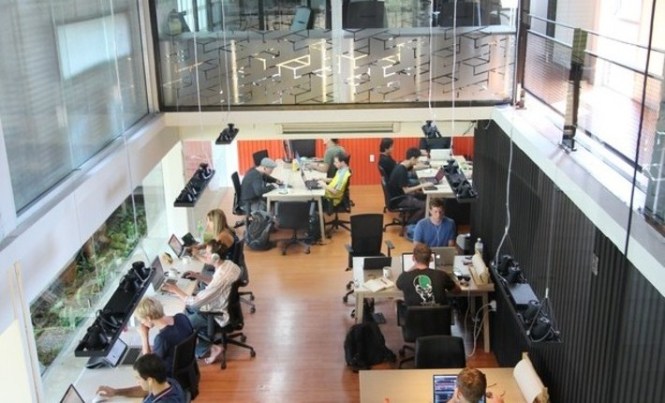 1.3 Places to live
The easiest way of finding a long term rental is to come to Chiang Mai, stay for a couple of days at a hostel/guesthouse and check out the city, then find a place in person. Renting a place online or through an agent is far more expensive, plus pictures don't always reflect the true condition of a place. Apartments and guest houses are plenty in Chiang Mai, so you don't need to worry about not finding a place to stay. It is often times cheaper if you walk up to the apartments/guest houses and ask them about the weekly/monthly rates and if they could give you a discount for longer stays. You can rent an apartment as low as 5000 THB per month plus water (around 150-200 THB/month) and electricity.
The popular neighborhoods for digital nomads are:
Nimmanhemin Road: 
This stretch of road is where you'll find all the cool cafes, Punspace Nimman, shops, restaurants and all the cool Thai university students.
Old City:
Surrounded by a moat with 4 main exits/gates or pratu in Thai (Pratu Tha Pae, Pratu Chang Pheuak, Pratu Suan Dok, Pratu Chiang Mai), the old city is where you'll find the backpackers area, lots of guesthouses, restaurants, cafes and tourist shops. There is a great and huge Sunday walking street market at Thapae gate, and it is popular with both locals and foreigners.
Airport area:
This area is pretty quiet, but you have a small mall, a few Muay Thai gyms and some English schools nearby. Stay here if you want the suburb feel. Getting around will be harder if you don't have a motorbike as you'll need to rely on public transportation.
Central Festival Mall area:
This area is on the super highway and on the over side of the river. Without your own transportation, it can be hard to get around. Nearby is the huge Central Festival mall and Starwork coworking space.
1.4 Average monthly cost of living
This will largely depend on the lifestyle you want to lead. On average you will probably spend around 1000USD a month/35000 baht.
Housing & Utilities:
Studio apartments typially cost around 5,000-6,500 baht a month plus water (around 150-200 THB/month) and electricity. Bedroom apartments cost around 13,000-18,000 baht a month, and you can rent a whole house at that price but it will be further out of the city.
Transportation:
If you are not renting a motorbike or a bicycle, you should budget 20 baht a trip using songthaew, and 80-100 baht for tuk tuk. Motorbikes can be rented at 150 baht a day or 100 baht a day for longer rental terms. Gasoline is cheap and you would probably only need 150 baht worth of fuel a month (depending on your mileage).
Food:
Eating out is cheap in Chiang Mai, especially if you visit local places. You can buy a meal for 30 baht (less than 1 USD) and another 10 baht for drinks. Western food from smaller cafes can be found for 60 - 100 baht (2 - 3 USD), while restaurants are usually around 100 - 300 baht (3 - 9 USD).
Coworking Space:
Day pass would cost around 300 baht and monthly membership around 3,500 - 4000 baht. If you want a free place to work out from, check out C.A.M.P, which is a coworking space/cafe for everyone - local students, expats, digital nomads.
Exercise:
Yoga classes are usually 200 baht per drop in, CrossFit costs around 1,000 baht for a week pass or 2,700 baht a month. For an upmarket gym experience, check out Power House gym near Nimmanhemin. Cost 400 baht per visit, or 2,500 baht for a month's membership. Kawee Powerzone Fitness inside Kad Suan Kaew Mall is a lot cheaper but also older and dirtier, at 50 baht a day or 800 baht a month. Lotus hotel's gym (next to Kad Suan Kaew) is a good mid-range gym, and has good equipment and free weights. Cost 1,250 baht (40 USD) a month.
Laundry:
Laundry services are widely advertised in Chiang Mai with rates of 40 THB/kg for wash and dry service.
Massage:
Thai massages usually cost around 200 - 250 baht an hour. Foot massages are around 150 baht an hour.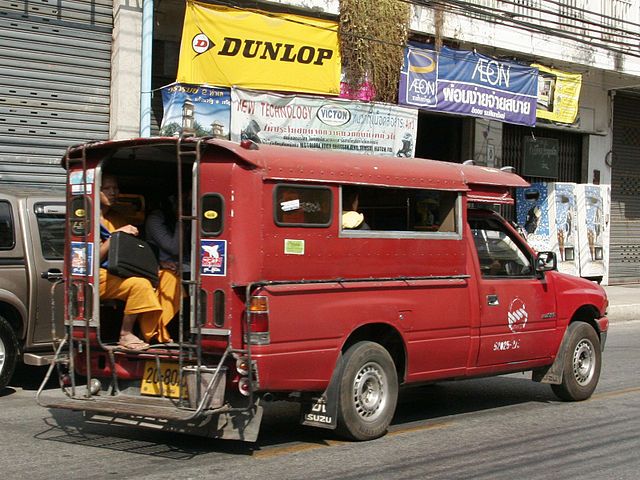 1.5 Internet Speed
Get unlimited and fast wifi from AIS for less than 100 baht ($3US) a month when you subscribe for it. You can then connect to any @AIS_Wifi signal. Most guesthouses and cafes have free wifi but can be a little slow.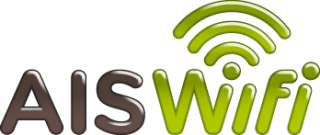 1.6 SIM cards
You can easily get a SIM card or top up your credits at any 7 Eleven. If you plan on subscribing to the AIS wifi network (highly recommended especially if you plan on working from cafes, your room or at C.A.M.P which uses AIS wifi), you will need to get an AIS prepaid SIM card. If you want the best signal throughout the country, get TRUE.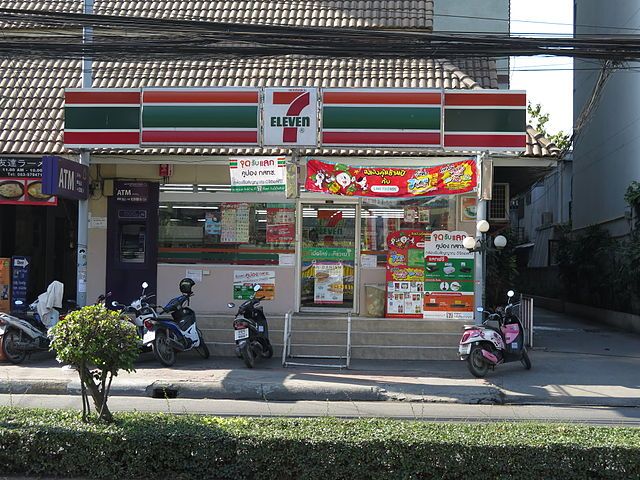 1.7 Work-friendly Cafes
Chiang Mai is packed full of cafes, another reason why this city is so popular with digital nomads. Some of the popular cafes include:
Akha Ama, a social enterprise from an Akha hill tribe village that grows, process and market their own coffee.
Hussadhisewee Road Soi 3 in Santhitham or Rachadammoen Road near Wat Phra Singh
Blue Diamond Breakfast Club, located in the old city with an expansive selection of food.

35/1 MoonMuang Road, Soi 9
Good Morning Chiangmai, a popular brunch spot that is part of an inn.
29/5 Soi 6 Rachamankha Road
Artisan cafe, known for its extensive tea collection.
72, Ratchaviti Rd, Sri Phum
Elephant Cafe & Coworking, coworking + cafe space.
Right next to Chiang Mai University and Malin Plaza.
9 soi 9 Nimmanhaemin Rd
Chan Neung, simple, unassuming cafe with a nice, clear space to work.
Nimmanhaemin Soi 1
1.8 Visa runs
Sadly, Thailand no longer offers the double entry tourist visa. You will either get a single entry tourist visa which lets you stay in Thailand for 60 days (you can extend a Visa exempt stamp for another 30 days and an immigration office for 1900 Baht), or apply for the newly implemented 6 Month Multiple Entry Tourist Visa. At the end of your 6 Month Multiple Entry Tourist Visa, you can do a quick border hop and get another 60 days when you re-enter (you must re-enter before the Enter Before date on your visa). You can then apply for an extension of another 30 days. Note: you will only be able to apply for the 6 Month Multiple Entry Tourist Visa from your home country, or a county where you can prove residence in.
Another note: You are required to show the equivalent of 200,000 THB in a bank account every month for six months for the new METV, which is ten times the amount for a single entry tourist visa.
The old ways of going over to Laos and coming back with double 60 days visa are now over.
1.9 Supermarkets and Local markets
There is a western supermarket in the basement of Kad Suan Kaew mall called Tops market. Big C is a large Thai owned superstore that stocks and caters largely for the Thai market, and is located just off the Superhighway between the Charoen Muang and Mahidol road.
To buy local produce such as fruits or local Thai snacks, head to Warorot market at Chinatown, where you can buy cheaper and better quality goods than at most tourist markets.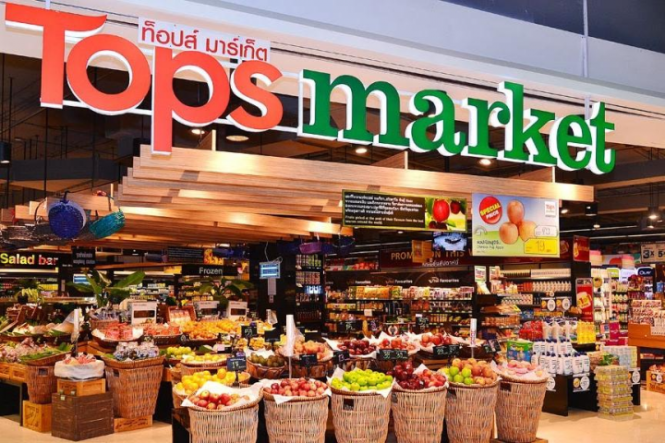 2.0 Teaching jobs in Chiang Mai
If you're not working online, one of the most common jobs is being a teacher. There are numerous English schools, both public and private schools, in Chiang Mai. Teachers in Thailand Facebook Group is a popular Facebook group run by Ajarn Forum, an expat teachers in Thailand forum.
2.1 Social enterprises
Thai Freedom House is an NGO that support arts and language learning for Burmese refugees and Thai hill tribe minorities.They run a cute cafe called Free Bird Cafe (the wifi here isn't that good), which serves vegetarian and vegan Shan, Thai and Western dishes. You can also donate used clothes or pick up some cheap new pieces at their onsite charity shop.
We Women Foundation assists unrecognized refugee women from Myanmar. Life under military dictatorship in Myanmar was harsh, and forced labor, forced relocation and armed insurgency fuelled by ethnic and political tensions was daily life reality for people throughout the country. Ethnic minorities fled the country, many young women among them. We Women Foundation assists them with education projects.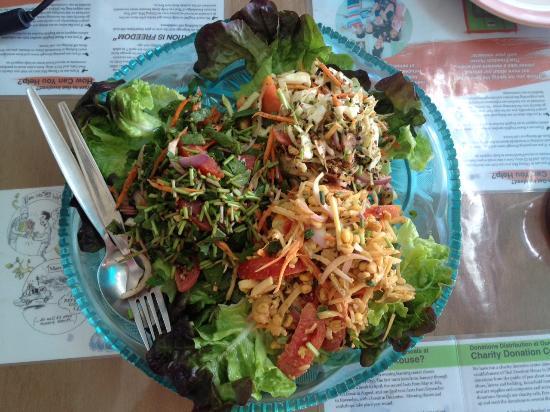 2.2 Weather
Avoid Chiang Mai's infamous hot smoky season (middle of February to the middle of April, March being the worse), when local farmers burn fields and brush to get ready for a new season of crops. The air quality averages at an unhealthy 104 or worse, and you'll notice a lingering campfire smell in the air. You may experience sinus trouble or worse: bronchial inflammation, labored breathing, or an asthma attack. If you are in Chiang Mai during the smoky season, try to stay indoors as much as possible, and wear a N95 mask when you are out. You can find N95 masks at large department stores such as HomePro or hardware stores featuring 3M products. Avoid the cotton "masks" with designs that the locals wear  - those don't offer the protection that you'll need.
December - February is Chiang Mai's winter season, and it can get quite cold at night. Since apartments, condos, and houses here don't have proper insulation, you will probably need to wear a sweater at home.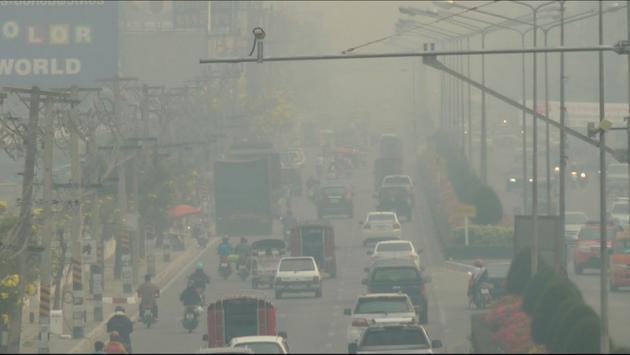 Love our ultimate Chiang Mai guide for digital nomads? Share it with your fellow digital nomad friends!